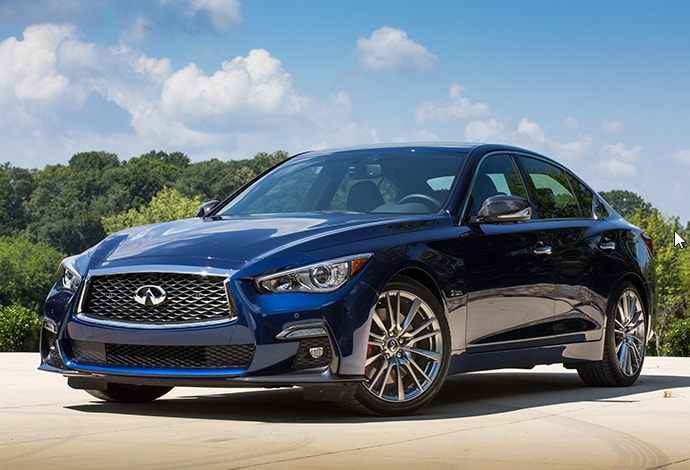 In the world we live in, technological advancements are on the rise daily. With improvements being made to ensure that customers have conveniences at their fingertips, INFINITI has joined the digital assistant movement. They have added Amazon Alexa integration to both new and old models in hopes of making their vehicles more adaptable and to provide more ease of use to passengers.
Accelerating towards the future, INFINITI is now offering Amazon Alexa Skills in the new 2018 Q50, Q50 Hybrid, Q60, QX60, Q70 and QX80, in addition to select 2013-2017 models. Amazon Alexa will be connected through INFINITI InTouch™ Services and INFINITI Connection. This telecommunications system will create a connection between the user and the vehicle to provide passengers with an array of new conveniences.
The highly sophisticated software will grant the user control over the vehicle with the ability to ask Amazon Alexa to unlock, lock or remotely start the car. For example, you could say:
"Alexa, ask INFINITI InTouch Services to start my QX70."
Another exciting new feature for INFINITI owners is the ability to remotely precondition the cabin temperature. You can ask Alexa to heat the car before entering or make the car cool without stepping foot out of your home, amongst other abilities.
If INFINITI InTouch Services or INFINITI Connection is already integrated in your vehicle, Amazon Alexa's skills can be added to your vehicle free of charge.
Contact our INFINITI dealership today and find out if this upgrade is available to you.